Stamboom sifu: Silvano Angelo Bonafe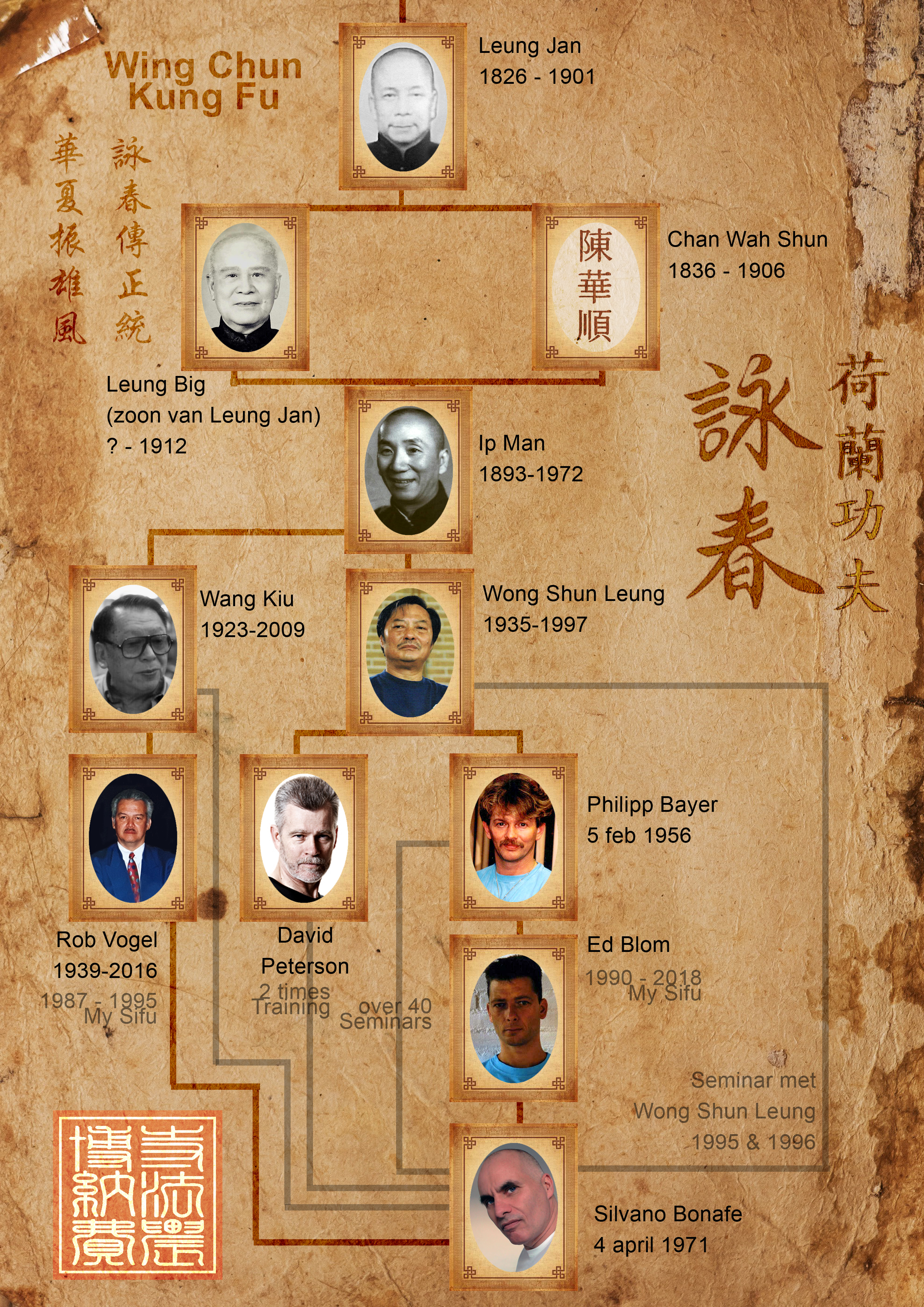 Red line is the Sifu Line.
Van 1987 tot 1995 was Rob Vogel my Sifu in the same time Ed blom was my sifu from 1990 till 2018.

Gray lines in the Family Tree are the contact lines & Seminars.
I think i had about 6 Seminars with Wang Kiu.
I had 2 seminars from Wong Shun Leung in 1995 and 1996.
I had over 40 seminars from Philipp Bayer, i not really count exactly.
David Peterson i meet 2 times in Kuala Lumpur. The first time i visited only his school 1 evening. The second time was for 4 days training.
I only call Rob Vogel and Ed Blom my Sifu.
Generally if i say "my sifu" i talk about Ed Blom, because that was more recently and for a longer time.
Silvano Bonafe